Opticians Alliance of New York
We are New York Licensed Ophthalmic Dispensers (Opticians), New York State Certified Contact Lens Practitioners and related professionals who provide a full spectrum of visual services to those with optical needs.
We are an independent, not for profit organization, established to promote continuing competency of the optical health professional and to provide a standard of excellence in optical health care, benefiting the consumer.
We act as the primary resource, for our members, in offering Free Approved Continuing Education Courses, in accordance with the New York State Department of Education. Our monthly dinner meetings highlight informative speakers, charitable endeavors, networking opportunities and activities.
Join us in our goal to continue in this venue; to advance our profession, to serve the public, to be for others and each other, to learn and to grow.
If you are a member of OANY; it's great to see you here! If you're NOT an OANY member; PLEASE JOIN US!
If you're undecided, come to one of our monthly meetings! You'll be most welcomed and glad you did!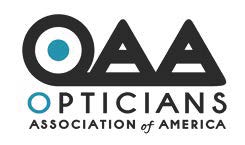 Due to the current Covid 19 Pandemic the Opticians Alliance of New York has suspended all in live meetings for the remainder of 2020, and up and through June 2021.  For continuing education look toward our website and the Continuing Education Link, as well as our Monthly newsletter.  For all members the continuing education is a perk.  For Non Members there is a small charge for this service.  See you in 2021  For further information e-mail us at office@oany.org.